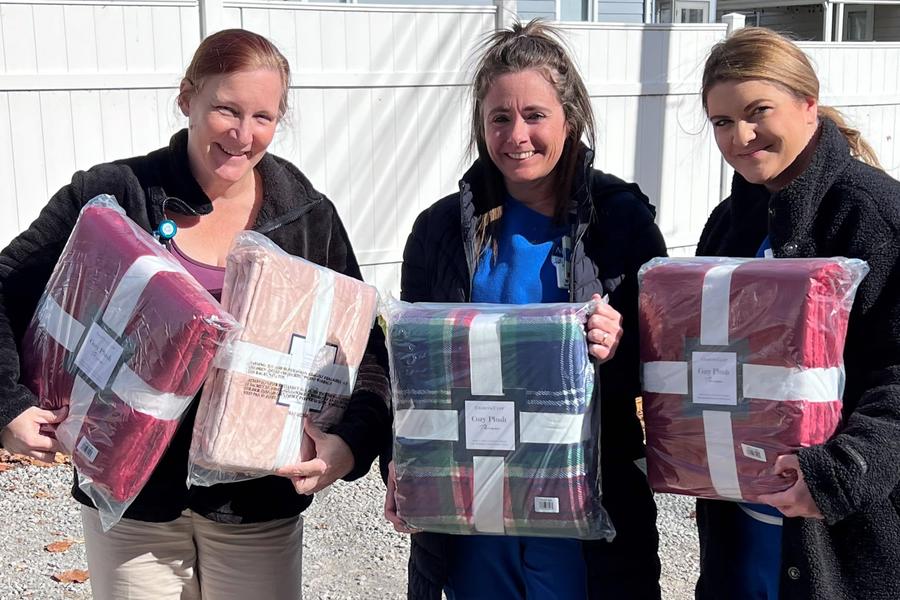 Having a family member in the hospital can be tough, especially when a patient is near the end of life.
The Comfort Blanket Project at CAMC Memorial Hospital, launched in April 2023, was started to provide comfort to palliative care patients and family members.
Anyone who is hospitalized with a palliative care consult is eligible to receive a blanket.
Charlene Cooper, SVIMC Nurse Manager, was inspired by her own experience to start the project.
"A few years ago, my young daughter had open heart surgery at another facility and a blanket was given to us on discharge home," Cooper said. "That blanket meant so much to me, and I still have her monkey blanket to this day. I was thinking, why couldn't we provide that to our patients here at CAMC?"
Cooper reached out to community organizations like nonprofits and churches. Many graciously donated blankets to launch this project and continue to donate monthly. In October, 75 blankets were distributed to our patients and family members.