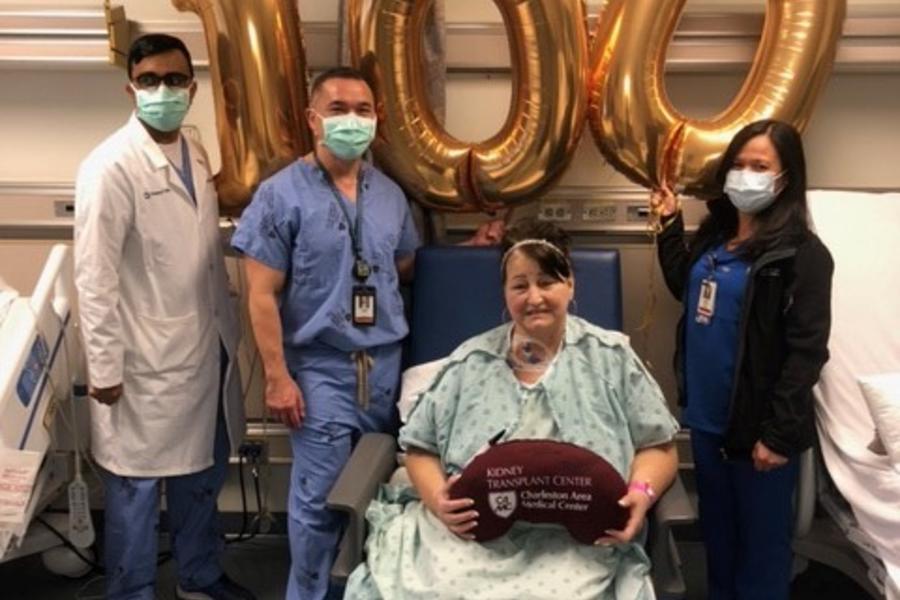 The 100th kidney transplant in a year at CAMC almost didn't happen.
Sandra Simon originally was brought in July 22 for a transplant, but COVID test came back positive so she was put back on the waiting list. 
Simon, from Mingo County, got another opportunity on New Year's Eve and thanks to a lot of coordination between several departments the surgery took place just before midnight making it the 100th for the Kidney Transplant Center in 2020.
Getting to 100 transplants is bigger than one department.
"There were many points throughout the year where we had to slow down transplanting related to CAMC's COVID inpatient numbers," said Glen Martin, associate administrator, CAMC General Hospital. "It took a village, but with everyone working together, operating room, post anesthesia care unit, professional nursing, transplant team and 7 South, it happened."
No transplant center in West Virginia has ever transplanted 100 kidneys in one year. In fact, CAMC's next highest number of transplants was 86 in 2019.