Your doctor may recommend a stress test if you have signs or symptoms of ischemic heart disease such as chest pain, shortness of breath or heart palpitations.
The test can help determine if your heart is getting enough blood while you are active compared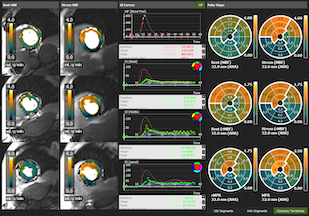 to when you are resting. The traditional stress test involves exercise, such as walking on a treadmill, or using a stress agent (chemical stress test) to check the heart blood flow.
Physicians recently performed the first ever cardiac MRI stress test at CAMC.
"The standard of care in our hospitals is nuclear stress test and stress echo," said Ahmad Elashery, MD. "However, the cardiac MRI stress test provides a more accurate assessment in patients who are overweight and provides more information about infiltrative cardiomyopathy, valvular disease and myocardial scar."
A cardiac MRI stress test, or stress CMR, is a diagnostic test that doesn't involve physical exertion.
"We give the patient medications to open the blood vessels followed by a gadolinium contrast injection while we are getting MRI images of the heart," Elashery said. "If the area of the heart didn't get the contrast this means it's abnormal."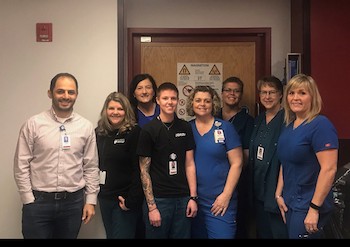 The resolution of stress CMR is much higher than the standard nuclear stress test giving cardiologists a clearer picture of what's happening in the heart. It also involves no radiation exposure in the contrary of nuclear stress test.
"This is an evolving modality," Elashery said. "But it decreases the number of unnecessary invasive cardiac catheterizations."
For more information visit camc.org/services/cardiac-care.