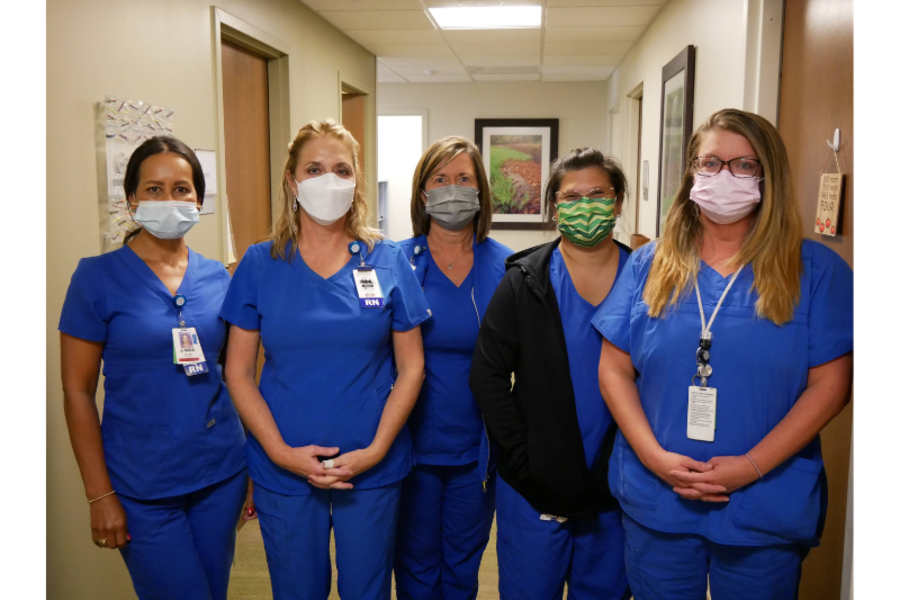 Coping with cancer can be incredibly stressful. Patients may face many challenges, including completing complicated medical and insurance forms, figuring out how to pay the bills if one cannot work while undergoing treatment, arranging for transportation to treatment, and coping with anxiety and stress. Luckily, the Comprehensive Assistance with Resources and Education (CARE) Team is here to help. Located on the first floor of the CAMC Cancer Center in the Patient Resource Center, this multi-disciplinary team consisting of nurse navigation, financial navigation, social work, psychology, chaplaincy, and nutrition helps patients address stressors and barriers which may interfere with their cancer treatment and care. Patients can also obtain free information on their specific disease in the Patient Resource Center.
Individual and group psychotherapy are offered to cancer patients, survivors, and family members based on the most up-to-date evidence-based treatment. Psychological services include cognitive-behavior therapy and meaning-centered psychotherapy for patients with advanced cancer. Patients also have the option of participating in behavioral health service through telehealth platforms. Patients have been able to schedule face-to-face visits through the 24/7 telehealth videoconferencing platform, where they have been able to participate in individual and couples psychotherapy from the comfort of their homes.
In August 2022, CAMC Cancer Center offered a survivorship series in partnership with Living Beyond Breast Cancer. These in-person seminars included topics related to coping with early menopause, managing long-term side effects, sexuality and breast cancer, and self-care after breast cancer.
Preventing cancer and identifying cancer in the early stages encompass goals for the CARE Team. CAMC is working with the American Cancer Society through the Hospitals System Capacity Building Communities of Practice. The overall initiative is to incorporate cancer prevention and screening interventions into the hospital systems mission. The goal is to improve population health outcomes in the next five years in relation to colorectal screening in West Virginia by providing evidence-based practice on prevention and screening with colorectal screening. Currently, CAMC's Primary Care offices, Family Medicine Center and other offices involved in CAMC (WVHN) are promoting colon cancer screening options as well.
In addition to providing support services for adults, the CAMC Cancer Center offers help for children. Gigi's Place is an area dedicated to the emotional and psychological well-being of children who have a loved one undergoing treatment or who have lost a parent to cancer. Counseling services are provided to children by a licensed child psychologist. Gigi's Place was created in honor of a young mother who lost her battle with cancer.
Referrals to the CARE Team are multi-faceted. An initial visit with the oncologist also includes a visit with a CARE team member who completes an assessment of any potential barriers or stressors which may impede care and aids the patient in accessing resources. Patients also complete the distress thermometer, a screening to assess for distress related to various domains including practical and financial, emotional, spiritual and physical concerns. High distress scores trigger a consultation with the appropriate CARE team member. Patients can also call or stop in at the Patient Resource Center and speak with someone.
To talk with someone from our CARE Team, please stop by the Patient Resource Center, call (304) 388-8690.
For more information visit camc.org/CancerCenter.