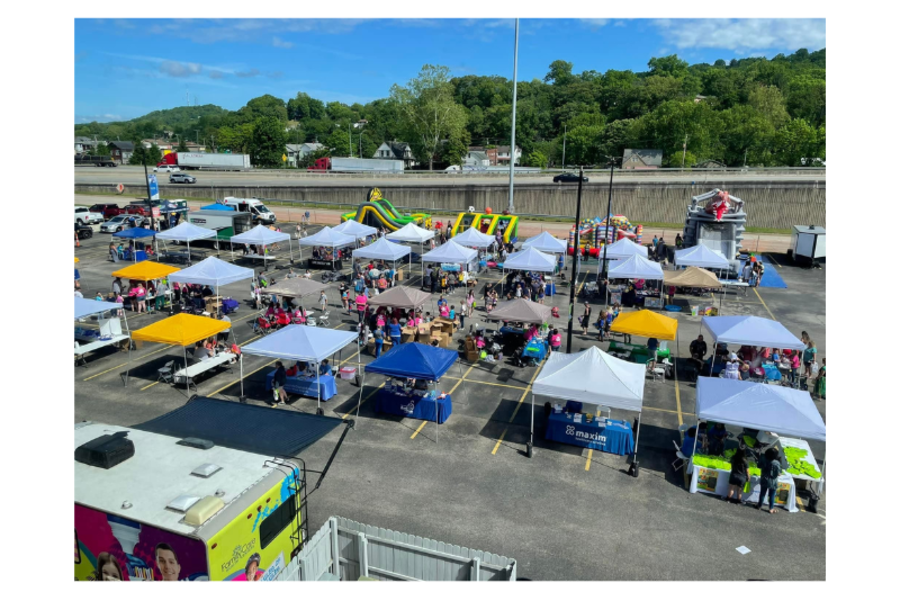 Following a two-year hiatus due to COVID, the Teddy Bear Fair made a triumphant return Saturday, May 14. Hundreds of children and their families attended the event at CAMC Women and Children's Hospital.
The annual event, typically held in October, is an opportunity for children to visit the hospital in a non-threatening way and learn about medical services and equipment, meet hospital staff providers, and find out how the hospital helps take care of our community. Due to rising COVID numbers this fall, the event was postponed until May.
Activities included bouncy houses and slides, music and dancing, and dozens of booths where children learned about topics including imaging, nutrition, child safety and more. Children were invited to tour an ambulance, meet staff and each child received a teddy bear.
Before the event, coloring sheets were sent to area schools as part of a coloring contest. Participating schools created displays in their classrooms with the coloring sheets and submitted photos. The most creative, colorful and impressive displays were then chosen by a panel of judges. Winners were chosen by grade level and received a pizza party and visit from Dr. Ted E. Bear – the official Teddy Bear Fair mascot.
Our sincere thanks to everyone who participated and attended the event this year, and a special thank-you to our partners at Aetna for another successful event. See everyone next year!