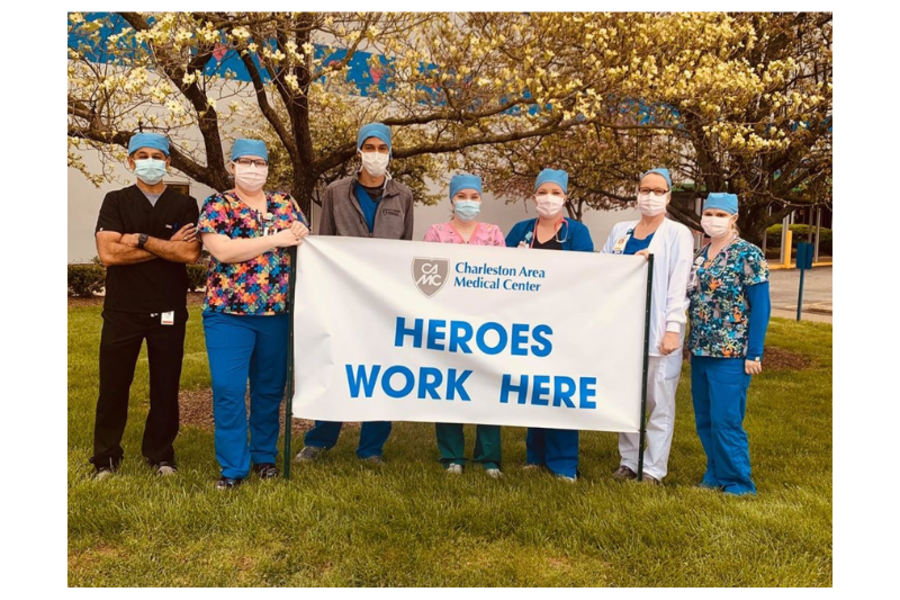 Jan. 20, 2022, marked the two-year anniversary of the first COVID-19 patient identified in the U.S. CAMC's first confirmed COVID-19 patient was admitted March 18, 2020.
Researchers at CAMC studied the psychological impact of COVID-19 on health care workers. Their findings were published in the West Virginia Medical Journal in March 2022.
Findings indicated that health care workers who had direct patient contact during the pandemic have dealt with more anxiety, depression and stress-related mental symptoms compared to employees not providing direct patient care.
They also found that employee spirituality and prior work experience appear to mitigate risk for stress.
Authors James Mears, MD; Scott Fields, PhD; and Lisa Calderwood, MPH, noted their study occurred at a time when the health care system in this area had not yet reached its peak in COVID-19 cases.