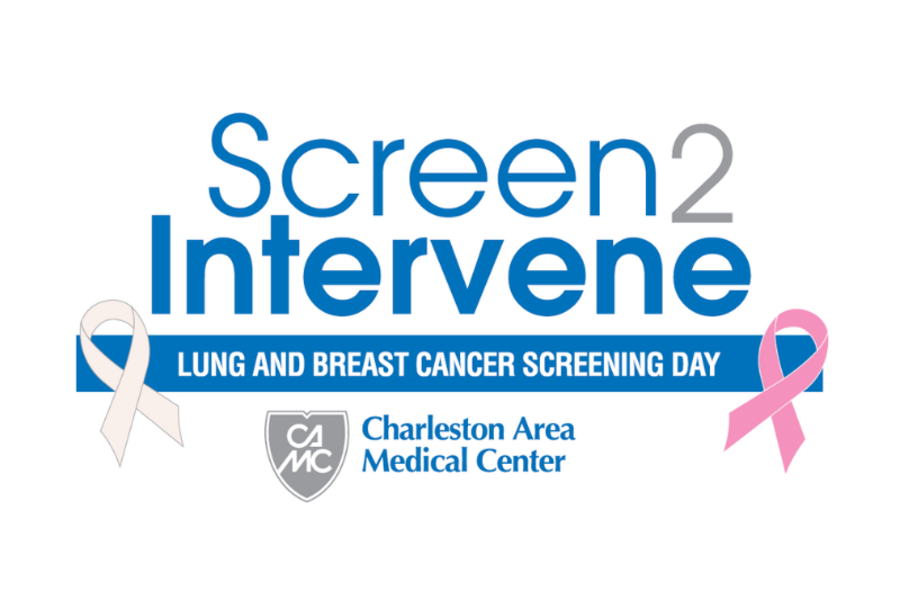 Breast and lung cancer are two of the most prevalent cancers in West Virginia. The earlier both cancers are detected, the better your chances are of beating them, which is why CAMC is sponsoring the Screen2Intervene lung and breast cancer screening day Saturday, Nov. 5, from 8 a.m. to 1 p.m.
Mammograms will be offered at the CAMC Breast Center. No appointment is necessary (walk ins welcome; your insurance will be billed, so please bring your insurance card), or if you would prefer to schedule an appointment call (304) 388-1590.
Lung screenings will be offered at the Kanawha City Imaging Center (across from the CAMC Cancer Center). You must preregister for lung screenings by Oct. 31 by calling (304) 388- 2037. Free tobacco cessation counseling will be provided at the lung screening.
"Screenings can detect lung and breast cancer before symptoms appear, which is why it's so important to get these screenings when they are recommended, even if you feel fine," said Rayan Ihle, MD, director of pulmonary critical care.
"It's easy to put off taking care of yourself when you're busy, which is why we created this special screening day so you can easily get one or both screenings," said Missy Bohan, manager of the CAMC Breast Center.
Screen2Intervene is sponsored by the CAMC Breast Center, pulmonology and imaging departments. For more information visit camc.org/Screen2Intervene.