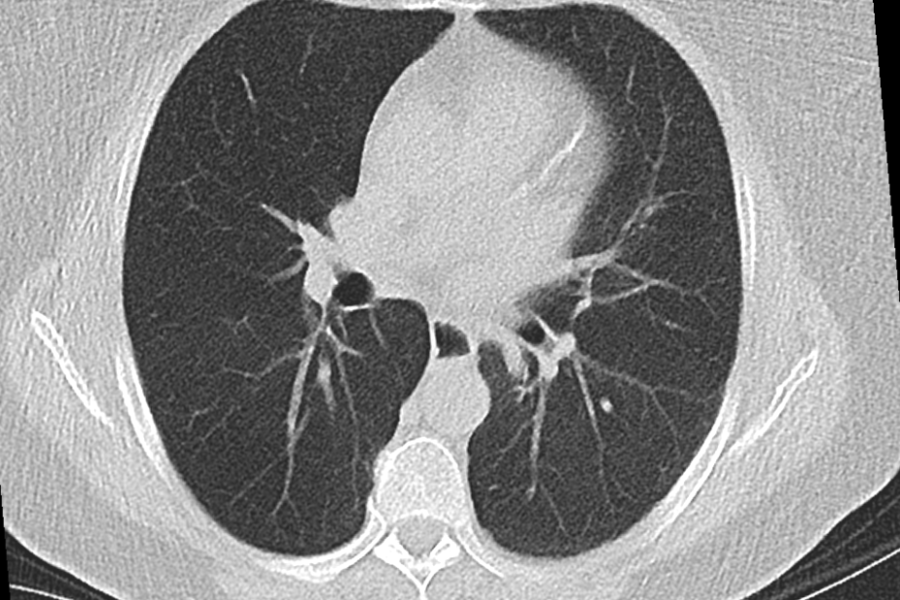 Long recognized as a leader in cardiac care in our region, CAMC's cardiac program has been growing rapidly. In the past year, CAMC made a significant investment in the future of its heart program by acquiring state-of-the-art technology that enables our experts to see the heart more clearly than anyone else in the region. The newly-expanded CAMC Cardiac Imaging Center houses the equipment and expertise to help providers identify problems before patients even experience symptoms and to fix cardiac issues with a new level of precision.
According to the Centers for Disease Control and Prevention, heart disease remains the leading cause of death for men, women and people of most racial and ethnic groups in the U.S. The heart is a complex organ, with multifaceted inner workings that involve the rhythmic motion of ventricles, atria and arteries that all must perform in perfect harmony; however, if even just one part is out of sync or not functioning properly, it can have serious – and deadly – implications.
It's easy to understand the importance of viewing the heart and each of its critical components clearly when trying to identify, and fix, an issue. Cardiac imaging has long been a challenge. Whether it's the difficulty of trying to capture an image of a beating heart despite perpetual cardiac and respiratory motions, the oblique positioning of the heart in the chest cavity or even the small size of the cardiac structures themselves – cardiac technology has had a lot of hurdles to overcome.
"Cardiac imaging is more sophisticated and challenging than other organs," said Ahmad Elashery, MD, who specializes in cardiac imaging. "There is no single modality that will have all the answers and diagnosis. At CAMC, we provide many modalities, each of which adds value to patient care."
"Thanks to breakthroughs in cardiac imaging equipment, we are able to see the heart with a greater level of detail and speed than ever before. This enables our team to detect heart disease earlier, with great accuracy, and allows us to more specifically guide the patient's treatment," said Sarah Rinehart, MD, medical director of cardiac imaging at CAMC.
Among the many tools available at CAMC to diagnose and treat cardiovascular disease, CAMC's cardiac imaging capabilities now include electrocardiograms (ECG), transesophageal echocardiography (TEE), cardiac computed tomography (cardiac CT) and cardiac magnetic resonance imaging (cardiac MRI). Each test individually can illuminate vital information about heart function, and when used collectively, can complement each other to provide the most comprehensive picture of the heart.
The cardiac imaging center is excited to offer coronary calcium screening at an affordable cash pay price to the members of our community ($95). "In many cases, patients are very diligent about obtaining cancer screening with mammograms, pap-smears and colonoscopies but forget that the No. 1 cause of death is heart disease. The coronary calcium screening is one of the best methods for evaluation of cardiovascular risk in addition to traditional and gender specific risk factors," said Rinehart.
This screening consists of a non-contrast CT scan to capture an image of the heart and display signs of calcium deposits in the coronary arteries. If present, this could be a sign of atherosclerosis and an increased risk of heart attack. "This test does not require a referral, but patients must have a physician designated to receive the results once completed."
Among the latest techniques in cardiac imaging is the ability to generate three-dimensional pictures of the arteries, allowing physicians to see blockages or narrowing that could lead to serious issues.
Oftentimes, cardiac imaging can be used during or in combination with certain interventional procedures, such as in the case of CT coronary angiography. This test also shows calcium deposits, as well as potential blockages or narrowing in the blood vessels, and can help physicians determine whether symptoms (e.g., chest pain or shortness of breath) are related to a coronary issue, and to establish the best course of treatment, be it medication, invasive techniques or surgery.
"Getting the right information from your CT scan is critical," said Christine Oskin, corporate director of imaging services at CAMC. "That's why we've invested in one of the most precise and low-dose CT technologies available. Our Somatom Force equipment provides our doctors with clear, high-resolution images and it offers a fast, comfortable and high-quality imaging experience for patients."
Coronary artery disease (CAD) is the leading cause of death for both men and women in the United States. CAD develops when the arteries leading to the heart narrow or become blocked, which may lead to a reduction in blood flow to the heart, causing chest pain, heart attacks and death. Despite being the most common form of heart disease, many of the non-invasive tests available today have low accuracy rates in detecting the condition.
---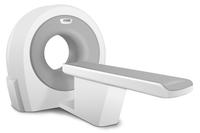 CAMC is advancing the diagnosis of CAD with the HeartFlow Analysis. This non-invasive heart test provides a personalized 3D model of your coronary arteries that shows how each blockage impacts blood flow to your heart. This detailed information, which was previously only available through an invasive procedure, helps your doctor determine the next step in your treatment plan.
"Now, in one test, we can see if you have disease, the type of plaque in your heart vessels, the severity of the blockage and also the physiologic impact of the blockage," Rinehart said. "This enables the cardiology team to choose most appropriate strategies including medication and/or potential intervention with stents to guide better outcomes for each patient on an individual basis."
"CAMC is excited to be the first to offer this non-invasive test in our region," Oskin said. When cardiovascular disease is indicated, physicians may order a cardiac MRI to evaluate signs and symptoms. 
"Cardiac MRI uses magnetic resonance to look at your heart structure and assess the function," Elashery said. "It doesn't involve radiation, and it's non-invasive. It's used for certain diagnoses to guide management in heart failure, coronary artery disease, cardiac masses, congenital heart disease and valvular heart disease."
---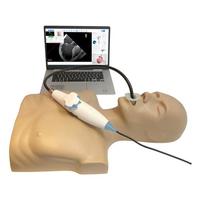 Transesophageal echocardiography (TEE) uses ultrasound technology to make a detailed picture of the heart and arteries. This is achieved using a device called an echo transducer that produces sound waves and is attached to a thin tube that is guided into the esophagus. The esophagus' close proximity to the upper chambers of the heart helps produce images of the heart structures with enhanced clarity than can be achieved with a standard echocardiogram.
"TEE can be used to identify possible blood clots inside the heart chambers, possible communications between the heart chambers, valvular vegetations or lesions, and cardiac tumors," said Lavinia Mitulescu, MD. "It is also used to assess a more detailed cardiac anatomy and procedural planning prior to invasive cardiac procedures such as WATCHMAN®, mitral and tricuspid clips, TAVR, valve-in-valve procedures and more. TEE provides the 'road map' during these procedures."
---
"The field of cardiac imaging is constantly evolving, so it's of vital importance that physicians get the right test at the right time," Rinehart said. "Our team has the experience and expertise to use the tools at our disposal to properly and accurately diagnose and treat even the most complicated cardiovascular diseases."
"Cardiac imaging has become a vital part of diagnosing and treating cardiac pathology," Mitulescu said. "We work together as a team to ensure our patients are diagnosed and treated according to the highest and latest standards of care. CAMC recognized the need to create an imaging center that brings advanced technology and expertise together, and it delivered."
For more information, visit camc.org/cardiacimaging or call (304) 388-2320.