From training future generations of surgeons on the least invasive surgical techniques to bringing the most advanced minimally-invasive procedures to the state, CAMC has been on the forefront of groundbreaking surgical care for decades.
Our Approach to Minimally-Invasive Surgery
Our board-certified physicians are recognized leaders who have introduced new surgical methods and perfected minimally-invasive techniques in nearly every type of surgery, from spine surgery and hernia repair to hysterectomy, cardiothoracic surgery, gallbladder surgery and orthopedic procedures.  
As a Center of Excellence in Robotic Surgery, CAMC also offers the latest in minimally-invasive robotic-assisted surgery using the da Vinci Surgical System. The surgeon's hands control of this state-of-the-art robotic device to perform the most complex and delicate procedures through very small incisions with unmatched accuracy.  
Patients undergoing gynecology procedures such as hysterectomy and fibroid removal; urology procedures such as prostatectomy and kidney and bladder surgeries; and many general surgery procedures such as bariatric, colon and hernia surgery, are potential candidates for da Vinci surgery.  
Benefits of Minimally-Invasive Surgery
Small incisions (cuts)
Few stiches
Shorter hospital stay
Less pain
Less scarring
Less damage to healthy tissue
Faster recovery (than traditional, open surgery)
Types of Minimally-Invasive Surgery
Lap sleeve gastrectomy
Lap Roux-en-Y bypass
Lap Duodenal Switch
EGD with Orbera Balloon
Watch a video from Dr. Antonios Chryssos, Cardio/Thoracic Surgeon
VATS or robotic wedge resection
VATS or robotic lobectomy
Robotic esophagostomy
Robotic thymictomy
VATS or robotic mediastinal mass resection
Robotic LIMA take down for MIDCAB
Robotic heller myotome
VATS decortication
VATS pericardial window
VATS epicardial lead placement
Mitral valve repair 
Watch a video from Dr. Edward Tiley, III General and Vascular Surgeon 
Thoracoscopic lung resection 
Thoracoscopic procedures for bronchial cysts, esophageal duplication 
Thoracoscopic procedures for spontaneous pneumothorax, empyema, diaphragmatic eventrations, chylothorax, mediastinal cysts and tumors 
Thoracoscopic Nuss procedure for pectus excavatum 
Laparoscopic fundoplication for GERD (gastroesophageal reflux disease) 
Laparoscopic heller myotomy for achalasia 
Laparoscopic gastric procedures for gastric duplications 
Laparoscopic pyloromyotomy 
Laparoscopic G-tube placement 
Laparoscopic small bowel procedures for malrotation, Intestinal duplications, feeding difficulties and enteral access, bowel obstructions 
Laparoscopic small bowel resection for Intussusception, meckels diverticulum, gastrointestinal bleeding, Crohn's disease, intestinal stenosis, perforation 
Laparoscopic colon procedures for appendicitis, Crohn's, ulcerative colitis, gastrointestinal bleeding, constipation, intestinal stenosis 
Laparoscopic rectopexy 
Laparoscopic pull through for Hirschsprung's 
Laparoscopic management of tumors and intraabdominal abscesses 
Laparoscopic cholecystectomy for gallstone disease, biliary dyskinesia 
Laparoscopic splenectomy for spherocytosis, idiopathic thrombocytopenic purpura (ITP), diseases causing spleen destroying platelets and red blood cells 
Laparoscopic repair of hernias (abdominal wall, inguinal) 
Laparoscopic management of undescended testicles, Fowler-Stephens procedure 
Laparoscopic pyeloplasty for management of kidney obstruction 
Laparoscopic management of ureteral obstruction 
Laparoscopic management of ectopic ureters 
Laparoscopic nephrectomy 
Laparoscopic placement of peritoneal dialysis access 
Laparoscopic hiatal hernia repair 
Laparoscopic hernia 
Laparoscopic cholecystectomy 
EGC 
Colonoscopy 
 Watch a video from Dr. Gina Busch, Gynecologist 
Stereotactic and ultrasound guided breast procedures 
Hysterectomy 
Salpingo-Oophorectomy (removal of fallopian tubes and/or ovaries) 
Myomectomy (removal of fibroids without removing the uterus when future fertility is desired) 
Endometriosis surgery (surgical removal of an endometrioma and/or cauterization of endometrial implants) 
Gynecologic-oncology procedures for cervical or endometrial cancers 
Closed Reduction Percutaneous Pinning (CRPP) 
Knee arthroscopy 
Shoulder arthroscopy 
Prostatectomy and pelvic lymph node dissection 
Radical/partial/simple nephrectomy 
Partial/radical cystectomy 
Nephrouretectomy 
Adrenalectomy 
Pyeloplasty 
Ureterectomy excision of the bladder cuff 
Robotic Prostatectomy with lymph node dissection 
Nephrectomy 
Nephroureterectomy
Cystectomy 
Adrenalectomy 
Pyeloplasty 
TURP 
TURBT 
Ureterectomy 
Orchiectomy 
Lymphadenectomy 
Laser Lithotripsy 
Lithoalopaxy 
Renal biopsy 
Renal cyst decortication
da Vinci Surgical System at CAMC
The da Vinci Surgical System is a type of minimally-invasive surgery done at CAMC. As a Center of Excellence in Robotic Surgery, the da Vinci surgical team at CAMC has more doctors performing more procedures in more specialties than any other hospital in the state.  
The da Vinci Surgical System is a laparoscopic surgical robot that integrates the latest advancements in robotics, computer-enhanced technology and the skills of surgeons.  
The surgeon's hands are at the control of this state-of-the-art robotic device and can perform the most complex and delicate procedures through very small incisions, with unmatched accuracy. 
The da Vinci surgical team at CAMC is specially-trained in efficiency to prepare for, assist with and complete robotic surgery cases. The CAMC team is used to demonstrate procedures and train new robotic teams from around the world. 
Patients routinely travel to receive care at hospitals that offer robotic surgical technology. Since CAMC invested in this technology and now has two da Vinci systems, patients can stay close to home.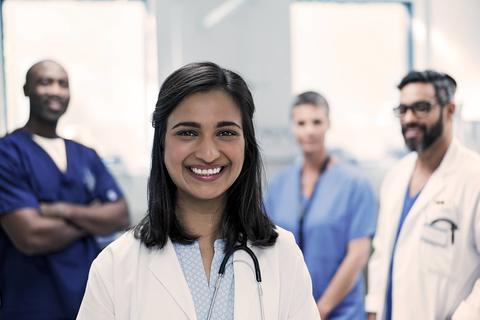 CAMC Minimally-Invasive Specialists
CAMC is home to some of the most experienced surgeons specializing in minimally-invasive procedures in West Virginia.