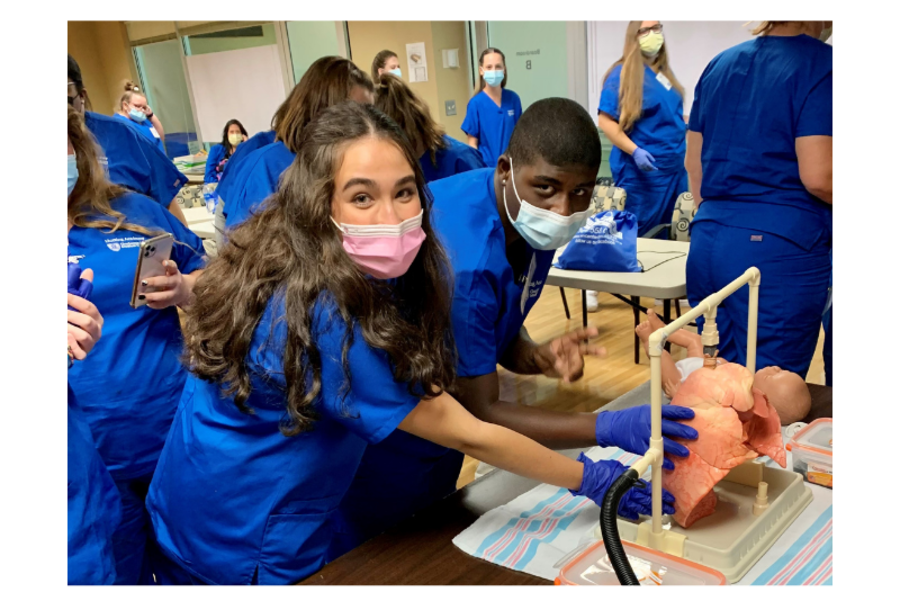 The purpose of CAMC's Junior Nursing Academy is to show students in grades eight through 12 the exciting opportunities and rewards that nursing has to offer and to help establish an educational path that will lead them to a professional career in nursing.
The academy exposes students to a wide variety of nursing specialties while teaching them basic nursing and life-saving skills.
Students that have completed the program have found it valuable to learn about the different specialties and opportunities in nursing and what steps they need to take in high school and college to pursue nursing as a career.
CAMC was unable to have Junior Nursing Academy in 2020 due to COVID restrictions. This year's academy included a smaller group of students in an enhanced program that followed safety and social distancing guidelines.
CAMC plans to partner with the following groups to ensure a successful and robust program in the future: CAMC Life Support Training Center, Healthnet Aeromedical Services, Kanawha County Ambulance and the American Heart Association.
Click here to read more about the program and check out past student videos.
Funding of this program was made possible by CAMC professional nursing in collaboration with the West Virginia Center for Nursing.