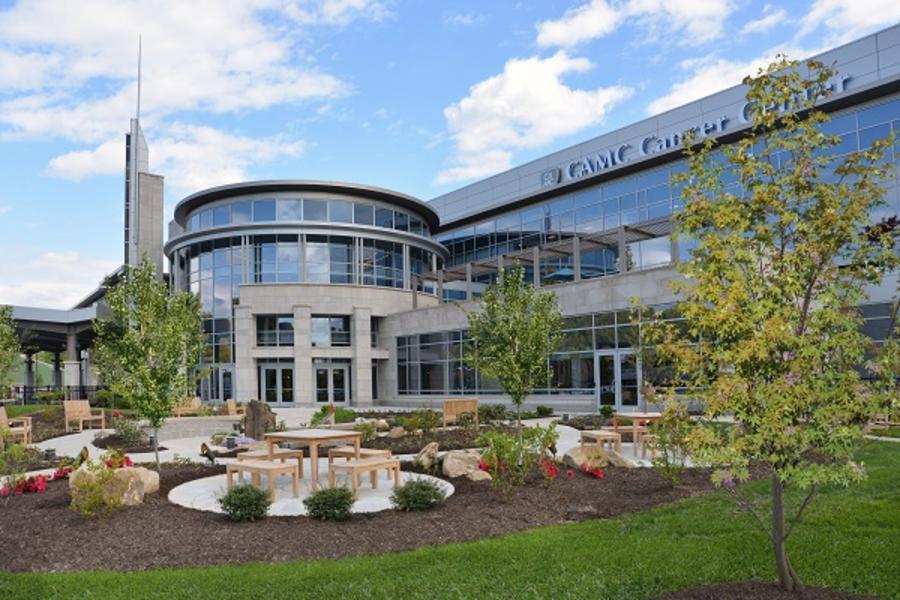 The CAMC Cancer Center has received reaccreditation by the QOPI Certification Program (QCP™), an affiliate of the American Society of Clinical Oncology (ASCO). The Quality Oncology Practice Initiative (QOPI) was designed by the American Society of Clinical Oncology (ASCO) in recognition of the importance of integrating continuous quality improvement into patient-centered clinical practice. This voluntary program allows facilities to monitor quality initiatives against benchmarks established through ASCO's member oncologists and quality experts using clinical guidelines and published standards.
The CAMC Cancer Center first achieved QOPI certification in December 2012, making it the first QOPI-accredited center in the state. The recertification is effective for three years. Thousands of oncology practices have registered for the QOPI program and more than 300 practices are currently certified within the United States and internationally.
"Practices that re-certify demonstrate passion for quality care," said Association Chair Monica M. Bertagnolli, MD, FACS, FASCO. "By opting to dedicate time and resources toward this certification, they exemplify what all providers should strive for, in not just meeting guidelines and standards, but exceeding them." 
In applying for recertification, the Cancer Center had to again meet QCP's requirements, which includes participating in a voluntary comprehensive site assessment and being successful in meeting the standards and objectives of the QOPI Certification Program.
QOPI® analyzes individual practice data and compares these to more than 170 evidence-based and consensus quality measures. The information is then provided in reports to participating practices. Each facility is also able to compare its performance to data from practices across the country.
To become certified, facilities must submit to a practice-wide evaluation of their documentation standards. The QCP staff and steering group members then verify through on-site inspection that the evaluation and documents are correct and that they have met core standards in areas of treatment, including:
Treatment planning
Staff training and education
Chemotherapy orders and drug preparation
Patient consent and education
Safe chemotherapy administration
Monitoring and assessment of patient wellbeing 
QOPI® and the QOPI® Certification Program are projects dedicated to innovative quality improvement programs.
In addition to the QOPI reaccreditation, the CAMC Cancer Center is proud to be a Commission on Cancer Accredited program for 75 years. First received in 1947, this designation is a testament to our commitment to providing high-quality, patient-centered cancer care.
Learn More