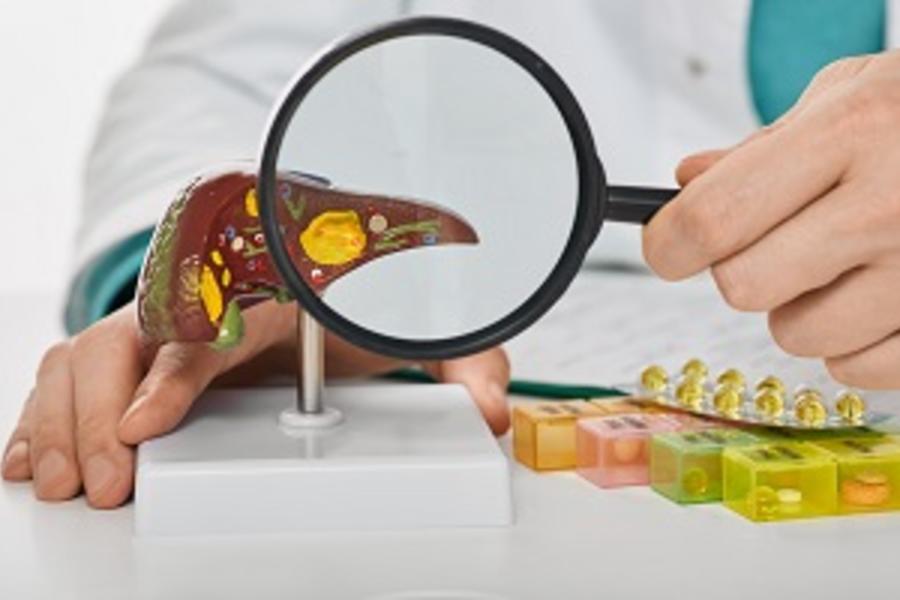 Patients suffering from liver cancer now have a new, targeted, minimally invasive treatment option at CAMC.
Y90 is a safe and highly effective treatment for cancer in the liver that targets tumors with a high dose of radiation without affecting other healthy parts of the body. 
Y90 refers to the radioactive isotope yttrium90, which is inserted into microscopic particles and used to deliver radiation directly to tumors via long, thin tubes called catheters. This approach delivers radiation directly to tumors while sparing normal tissue.
"We access the arteries either through the groin or wrist and navigate to the liver where we deliver millions of radioactive particles into the liver tumors," said Amy Deipolyi, MD, PhD, interventional oncologist. "Over a period of about two weeks, the particles release a high dose radiation into the tumors causing them to shrink and die."
The therapy is administered on an outpatient basis with a much easier recovery than traditional treatments, which includes other types of infusion and surgery to remove tumors requiring hospitalization.
"It's highly effective at controlling the disease," Deipolyi said. "This is a state-of-the-art cancer therapy available here in Charleston, West Virginia. Patients no longer need to travel out of state for this treatment that can prolong their lives and improve their quality of life by keeping them out of the hospital. It's an honor to be able to offer this treatment to our community."
Y90 treatment can be used in combination with traditional treatments for cancer, including surgery, chemotherapy and immunotherapy.
Y90 is not a cure for liver cancer. It can help extend the lives of patients with inoperable tumors and improve their quality of life.
"This treatment also can serve as a bridge therapy to buy time for patients," Dr. Deipolyi said. "Some patients who undergo this treatment have cirrhosis and may be eligible for a liver transplant. The Y90 radioembolization procedure can be done locally to give those patients time before their transplant."
Following treatment, patients generally resume normal activities within one to two weeks.