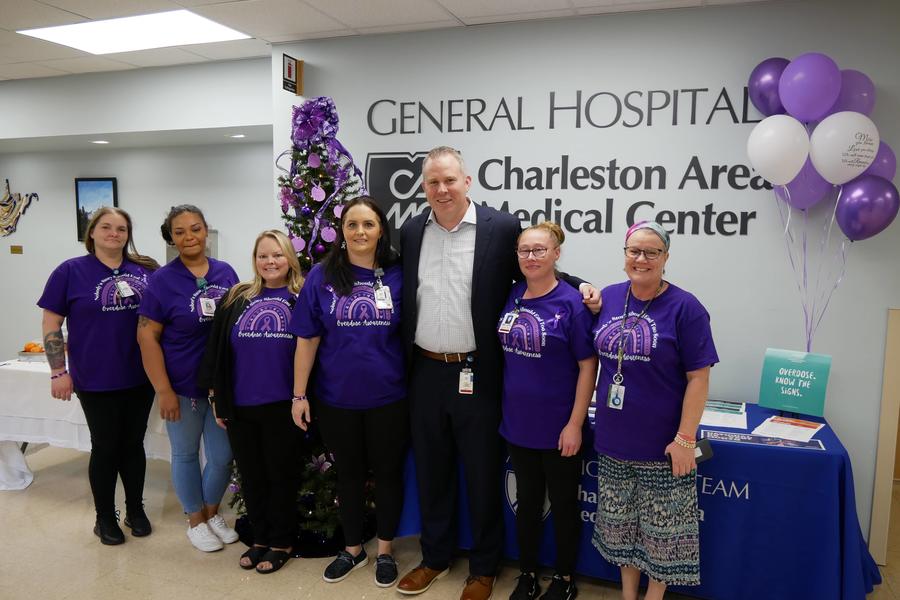 CAMC sees a high number of patients with substance use disorder and overdoses in its emergency rooms nearly every day.
Many people know someone suffering from addiction. They are children, mothers, fathers, husbands and wives.
The CAMC addiction care team is working diligently to provide compassionate, nonjudgmental support to our patients seeking treatment for substance use disorder. Peer recovery coaches are available to connect patients to treatment and offer support, motivation and encouragement during the process.
CAMC Addiction Services set up an overdose awareness tree in the cafeteria at CAMC General Hospital. Staff and visitors are invited to write the name of a loved one who was lost before finding recovery and place it on the tree in their memory.
Throughout September, CAMC hosted similar events at all its Charleston and Teays Valley hospitals. CAMC also participated in the Appalachian Save a Life Day on Sept. 14. Community partners in 80 counties throughout Appalachia will provide training on naloxone and distribute naloxone kits, as well as promoting recovery resources in the community.
Thank you to the CAMC Foundation for donating $20,000 toward the purchase of naloxone kits distributed during the event.