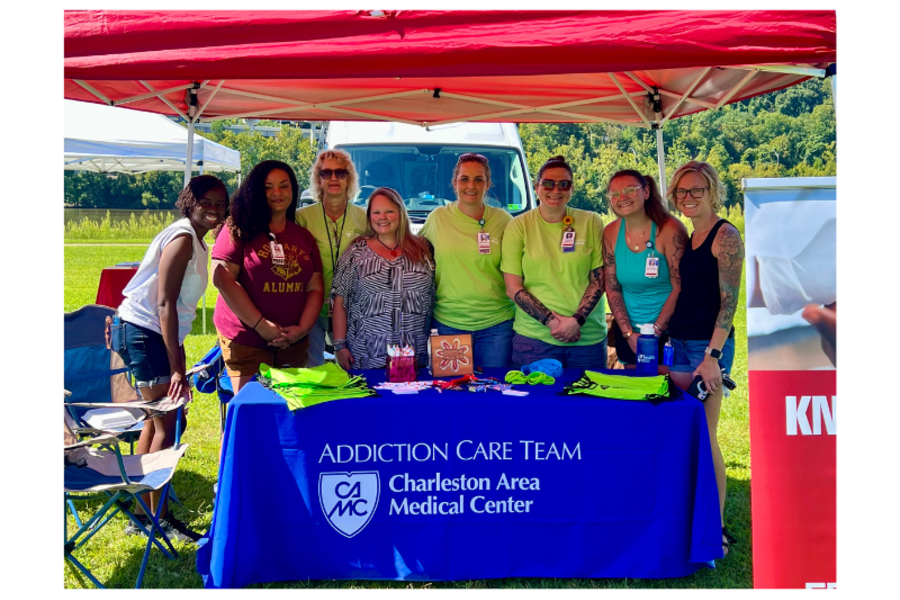 The CAMC Addiction Care Team participated in the Kickoff to Recovery event hosted by West Virginia Sober Living. CAMC's peer recovery coach team and Ryan White staff promoted CAMC's services during the event at Magic Island on Sept. 1.
Addiction services also handed out Naloxone kits at CAMC General Hospital during Save a Life Free Naloxone Day on Sept. 8.
The kits were made possible thanks to $15,000 from the CAMC Foundation.