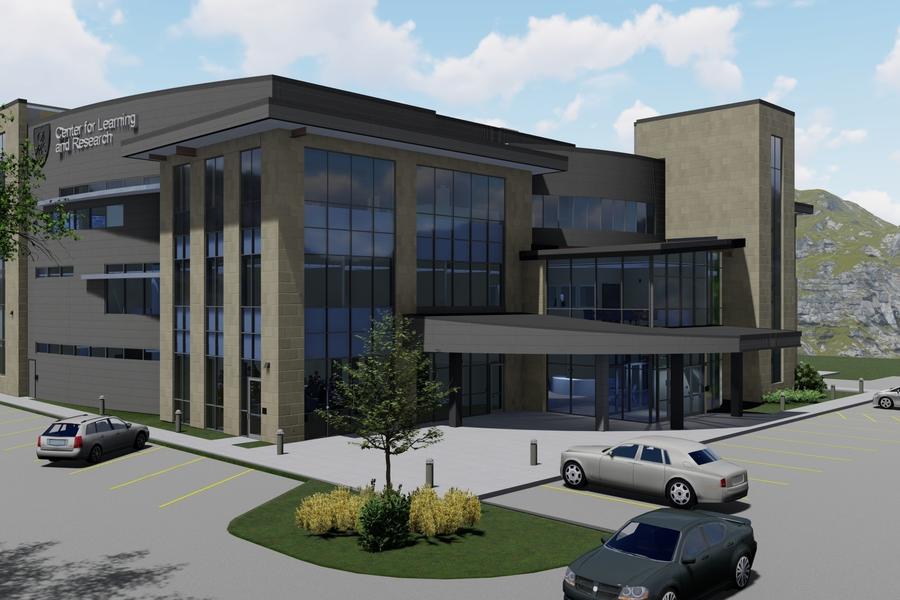 CAMC is expanding its role as an Academic Medical Center and its commitment of providing simulation training, education, research and learning experiences to staff, CAMC employees, health care professionals and learners throughout our state.
The CAMC Foundation has launched the Knowledge at the Center of Care Campaign to raise $6 million from the community to help construct a new CAMC Center for Learning and Research building and outfit it with the latest technology and equipment.
The new center will be located on Chesterfield Avenue across from CAMC Memorial Hospital. It will be used to train all types of medical and health care professionals to reduce error during surgery, with prescriptions, crisis interventions and general practice. The facility also will serve as a learning environment for residents and students from affiliated universities around the country.
The facility will provide space for live, virtual and multi-site participation of learners from all CAMC locations as well as other health care professionals. It also will house a state-of-the-art simulation center to provide learners a safe environment to practice skills and utilize new equipment with a safe transfer of skills and knowledge to patient care.
The new center will replace the current simulation center at CAMC General Hospital, which has outgrown its existing space, and house the most advanced technology for medical training.
The total cost of the project is $18 million and will be paid for with funds raised from the community and CAMC bond funds.