Lung cancer is the most commonly diagnosed cancer among West Virginia residents. At the CAMC Cancer Center, our level of experience treating lung cancer is unmatched in the state. From screenings and biopsies, to innovative new treatments and survivorship, CAMC is prepared to take on lung cancer. Our team of specialists is here to help you every step of the way.
If You Have Symptoms of Lung Cancer
Rapid Diagnostic Lung Cancer Screening Program
If your doctor suspects you may have lung cancer, CAMC's rapid diagnostic program can help. The program significantly eases access to screenings by streamlining referrals. With quick access and our advanced imaging capabilities, you and your doctor get clear answers fast. If lung cancer is found, our board certified pulmonologists and thoracic surgeons are available for timely follow-up and evaluation.  
We have the most precise imaging tests available, including:
Chest x-ray
Computed tomography (CT) scan
Magnetic resonance imaging (MRI) scan
Positron emission tomography (PET) scan
Bone scan
 If an imaging test shows there could be evidence of cancer, you'll need a lung biopsy. To conduct a biopsy, surgeons will remove a small sample of tissue for testing using special tools and a microscope:
Bronchoscopy
Endobronchial ultrasound
Fine-needle aspiration (FNA)
Some of these may require a referral, which we can help you obtain if you don't already have one. 
If cancer is confirmed, our multidisciplinary team immediately gets to work to determine your individual care plan.
If You Have a Lung Cancer Diagnosis
When deciding how to treat your lung cancer, doctors consider several factors including the type and stage of the cancer. Goals of treatment can be cure your cancer, control the spread or help ease problems caused by the cancer. Our lung cancer team will discuss your options with you so you are part of the decision.
Treatment options for lung cancer can be local or systemic. Local treatments, such as surgery and radiation, remove or destroy cancer cells in one specific area (e.g. lungs). Systemic treatment, like medications, chemotherapy and immunotherapy, destroy or control cancer cells that have traveled to other areas of the body. You may receive one or both types of treatments depending on your specific case.
Your lung cancer care team may include a thoracic surgeon, medical oncologist, radiation oncologist, genetic counselor and patient navigator, among others. Your team will help you through every step of the treatment process and make sure your care is coordinated and convenient.
Types of Lung Cancer We Treat
We provide comprehensive care for every type of lung cancer, including:
Small cell lung cancer. Less common, this type of lung cancer may grow and spread faster than non-small cell cancer.
Non-small cell lung cancer. Most lung cancers are non-small cell. There are a few different types, such as squamous cell carcinoma, adenocarcinoma, and large cell carcinoma.
Squamous cell carcinoma. This type tends to start in the middle part of the lungs near the main airways (the bronchi).
Adenocarcinoma. The most common type, this kind of lung cancer, tends to grow in the outer edges of the lungs. It usually grows more slowly than other types. 
Large cell carcinoma. This is the least common type and tends to quickly grow and spread to other organs. This can make it harder to treat.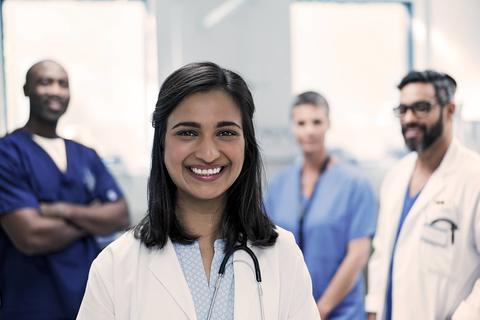 CAMC Lung Cancer Specialists
CAMC's multidisciplinary team of thoracic surgeons, medical oncologists, radiation oncologists and others makes us a regional leader in lung cancer treatment.
What Sets Us Apart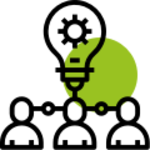 Multidisciplinary Approach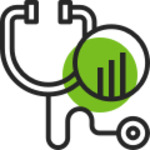 Cutting Edge Treatments and Technology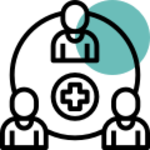 Lung Cancer Screening Program
Lung Cancer Care Locations