Cardiopulmonary Rehabilitation can help patients with heart disease or patients who are recovering from heart surgery with education, exercise, lifestyle changes and other therapies. Our experienced team works with you to personalize your treatment program.
Our Approach to Cardiopulmonary Rehabilitation
A registered dietitian prescribes personalized dietary plans and follow up counseling for each participant. A psychologist provides group education and is available for individual or family counseling on coping with lifestyle changes. Nurses and exercise physiologists provide personalized exercise regimens and ensure a safe exercise environment for all participants. Daily classes are provided between exercise classes. 
 
The adult lifestyle modification program concentrates on reconditioning and improving physical work capacity through a variety of prescribed exercises closely supervised by registered nurses and exercise physiologists. 
Participants attend exercise class three times per week for up to 12 weeks. Each participant's exercise program and behavioral goals are individually prescribed. Each week, exercise prescriptions are updated and behavioral goals are assessed. Periodic progress reports are shared with the participant and his or her physician. Participants attend classes each day that are offered between exercise classes. The class topics are chosen to help participants make heart healthy lifestyle changes. 
The adult fitness program assists in the maintenance of physical conditioning and behavioral changes in a supportive group environment. Exercise physiologists provide close supervision, with the participant taking an active self-care role. The exercise prescription and behavioral goals are updated regularly. Reports are shared with the participants and their physicians. 
Exercise equipment available includes treadmills, stationary bicycles, air-dyne bicycles, Nu-Step recumbent steppers, rowing machines, Stairmasters, cross-country skiing machines and resistance training. 
Education and progressive walking during the acute hospital phase is offered at CAMC Memorial Hospital. The program begins as soon as the patient is stable following heart surgery, balloon catheter procedure (angioplasty) or a heart attack. Patients work through a series of motion and flexibility exercises and are educated about their disease and how their habits need to be modified. Family and spouse participation is encouraged. The goals of the inpatient program are to: 
Prevent ill effects of prolonged bed rest 
Educate the patient and family about heart disease 
Initiate a progressive home exercise program 
Speed recovery 
Promote health and lifestyle changes 
Initiate referral plans to outpatient services 
Test and evaluate 
Exercise tolerance testing (stress testing) is strongly recommended prior to beginning an outpatient program. Non-nuclear exercise tolerance testing services are provided by exercise physiologists on either an outpatient or inpatient basis. The American College of Sports Medicine's recommendations and protocols are followed.
Transtelephonic EKG monitoring is provided for either diagnostic, evaluative or exercise services. Patients with dizziness, fainting episodes or heart palpitations can benefit from using the device to record their heart rhythm when symptoms occur. Patients with permanently implanted devices can use the monitor to evaluate how well their device is working. Transmissions are received by exercise physiologists who then send them on to the appropriate physicians. 
 
Head up tilt table testing is done to assist your doctor in determining the cause of episodes of dizziness, loss of consciousness or near loss of consciousness. The test is done by a registered nurse with continuous EKG monitoring and frequent blood pressure monitoring. 
 
ECP therapy is a clinically proven, non-invasive treatment option available to patients with angina or congestive heart failure (CHF). It is primarily used in patients that have been unresponsive to other therapies, in order to relieve discomfort and improve quality of life. It is a simple and comfortable procedure. The patient relaxes on a comfortably padded mattress while a trained therapist wraps the muscular areas of the patient's calves, thighs and buttocks with pneumatic cuffs, similar to blood pressure cuffs. Hoses connect the cuffs to an air pressure/vacuum pump enclosed within the base. The cuffs then inflate and deflate in synchronization with the individual's heart rhythm. A typical course of treatment requires 35 one-hour sessions administered once daily, five days a week, for seven weeks. ECP therapy has demonstrated success in over 80 percent of patients treated, with significant improvement in relief of angina, increased endurance and reduced dependence on medication.
Am I a Candidate for Cardiopulmonary Rehabilitation? 
You can benefit from cardiac rehabilitation if you: 
Have had cardiac bypass surgery 
Have had a heart attack 
Have had a balloon catheter (angioplasty) or heart stent procedure 
Experience chest pain or angina 
Have had heart valve replacement surgery 
Have congestive heart failure 
Have had heart transplant surgery 
What Sets Us Apart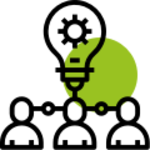 What Sets Us Apart