CAMC offers expert, high-quality and personalized treatment for patients living with advanced kidney disease.
Since 1987, CAMC has performed more than 1,400 kidney transplants in Charleston and has demonstrated patient and kidney graft survival rates one year post transplant on par with the national average.
How Kidney Transplant Works 
For adult patients suffering from end-stage renal disease (kidney failure), a kidney transplant may be the right treatment option, as it holds more promise for a normal lifestyle with fewer restrictions than dialysis. 
Our experienced team of specialists work with patients throughout the transplant process to ensure that they have the best possible outcomes and improved quality of life. In affiliation with the Cleveland Clinic Foundation, our team includes the transplant surgeon, certified clinical transplant coordinators, dietitian, social worker, financial coordinator and attending nephrologists. Consulting services also are available from a clinical transplant pharmacist. 
Types of transplants 
There are two types of transplants that are offered at the CAMC Kidney Transplant Center: 
Deceased Donor: After evaluating your chart, a selection team will decide if you can be added to the United Network for Organ Sharing (UNOS) list. While on the list you must continue to have a routine health screening and maintain your health. The average wait time for a kidney varies based on blood type.
Living Donor: Living donors can be related or unrelated to the patient. Donors undergo a thorough evaluation with our multidisciplinary team. Each donor is also provided a living donor advocate who is independent of the transplant program, whose role is to protect and promote the interests of the living donor.
Am I a Candidate for Kidney Transplant? 
Eligibility requirements for a kidney transplant may include: 
Dialysis dependence 
Chronic renal disease – defined as Glomerular Filtration Rate Less than 20% 
Transplant contraindications may include:
Active cancer 
Heart conditions 
Severe decreased blood flow to legs 
Lung conditions (oxygen dependence, severe non-correctable lung disease) 
Liver conditions (Positive Hepatitis B Surface Antigen, Positive Hepatitis C virus with unacceptable liver biopsy, cirrhosis) 
Active tobacco/alcohol/drug abuse 
Inadequate psychological support 
Older than 70 (with comorbidities that preclude transplant) 
Recurrent and persistent noncompliance (with medications and dialysis treatments) 
Unacceptable anatomy (genitourinary) 
Pregnancy
Transplant surgeons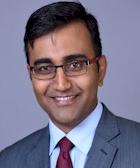 Telemedicine Appointments Available
Ready to Take the Next Step?
You can ask your nephrologist or dialysis staff to refer you for a kidney transplant. 
Become an organ donor
Give the gift of life and become an organ donor today!