A stroke occurs when a blood vessel that carries oxygen and nutrients to the brain is either blocked by a clot or bursts. When that happens, part of the brain cannot get the blood or oxygen it needs, so it starts to die.

Stroke is the No. 5 cause of death in the United States, behind diseases of the heart and cancer.
Our Approach to Stroke Care 
As the only Comprehensive Stroke Center in southern West Virginia, CAMC has specially-trained neurosurgeons, neurologists, nurses and other staff, a neuroscience intensive care unit for stroke patients, and the latest imaging capabilities to treat the most complex cases 24 hours a day.
When a patient comes to CAMC for stroke treatment, our stroke team: 
Is notified by EMS crews if a potential stroke patient is on the way 
Evaluates patients within 10 minutes of arrival 
Identifies treatment options and gets them under way as soon as possible upon arrival
What Sets Us Apart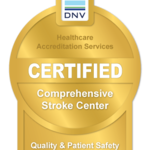 Comprehensive Stroke Center Certification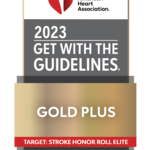 Get With The Guidelines® – Stroke Gold Plus Quality Achievement Award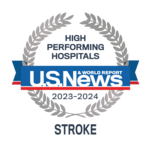 U.S. News & World Report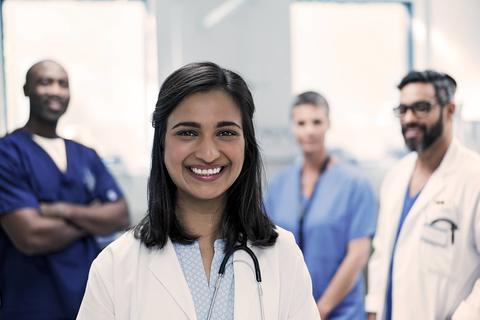 Stroke Care Providers
Stroke care providers employed by CAMC that offer the services represented on this page. 
Common Stroke Symptoms 
If you notice any of these stroke symptoms or you recognize them in someone else, it is important to call 911 as quickly as possible:  
Sudden numbness or weakness of the face, arm or leg, especially on one side of the body 
Sudden confusion, trouble speaking or understanding 
Sudden trouble seeing in one or both eyes 
Sudden trouble walking, dizziness, loss of balance or coordination 
Sudden, severe headache with no known cause 
Don't drive yourself to the ER. Call 911 immediately.
You can't afford to waste any time when you suspect a stroke, but don't try to drive your car or let someone else drive you to the hospital. Your symptoms could worsen on the way, and the longer you wait to get care, the more damage could be done to your brain. The fastest way to seek lifesaving treatment is to call 911. Emergency medical responders are trained to recognize stroke. They move quickly and communicate with our ER staff so our stroke team is prepared to administer treatment as soon as you arrive at the hospital. This can save precious brain cells that could mean the difference between your ability to talk and walk independently, live with permanent disabilities, or even survive. Even if you think symptoms are minor or you just aren't sure, don't take any chances. It's better to call 911, get to the hospital quickly, and have the experts rule out a stroke than to wait and risk your life.