At CAMC Neurology, your health is in the hands of the area's most trusted team of neurological specialists.
Our Approach to Neurology 
CAMC Neurology is a regional leader in the diagnosis, care and management of neurological disorders. With highly-trained specialists and state-of-the-art diagnostic tools, our qualified team of experts is dedicated to providing comprehensive care and effective treatments for a wide range of neurological issues. 
Neurodiagnostic Services 
CAMC uses state-of-the-art technology to help physicians diagnose a wide range of disorders of the brain and nervous system. 
Inpatient and outpatient services include: 
Electromyograms (EMG) 
Electroencephalograms (EEG)

Long-term monitoring 
Epilepsy Monitoring Unit (24-hour service) 
Evoked potential studies (visual, auditory, somatosensory) 
Epilepsy Monitoring Unit 
CAMC's inpatient Epilepsy Monitoring Unit (EMU) helps doctors accurately diagnose or rule out epilepsy for people who have experienced a seizure or for those when the diagnosis is uncertain. 
The first step is continuous EEG monitoring, which is a noninvasive test that records electrical patterns in the brain. A traditional EEG lasts about 30 minutes and provides a snapshot of the brain's activity during a short time period, but it may not provide enough information to fully understand the nature of seizures or treat them adequately.  
In the EMU, patients are in a safe and comfortable environment where they are closely monitored over a longer period of time as doctors look for changes in brain activity. This helps identify areas of the brain causing seizures in order to provide the most effective, safest treatment. 
The EMU also serves patients already diagnosed with epilepsy who may need adjustments to their medications or want to explore other treatment options. 

CAMC's EMU features state-of-the-art digital equipment and is staffed 24-hours a day, seven days a week by fellowship trained and board certified neurologists and epileptologists (neurologists with special training in epilepsy and seizures), along with a highly-trained EEG staff. There are also three mobile EEG units for monitoring patients in intensive care areas and other hospital settings. 
Our Recognitions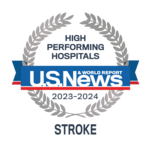 U.S. News & World Report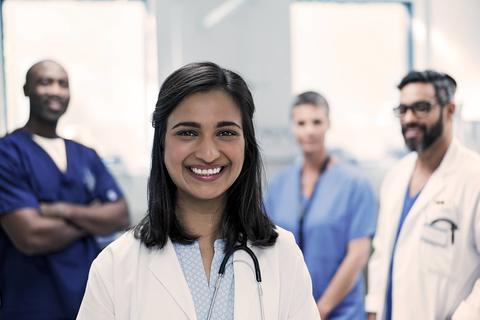 CAMC Neurology Specialists
Our neurologists provide expert care for brain and spine issues affecting adults.
What Sets Us Apart 
CAMC's neurologists work closely with specialists in neurosurgery and neurointerventional surgery to provide life-saving stroke care, including advanced clot busting and retrieval capabilities. 
As the only Comprehensive Stroke Center in southern West Virginia, CAMC has specially-trained stroke doctors, nurses and other staff, a neuroscience intensive care unit for stroke patients, and the latest imaging capabilities to treat the most complex cases 24 hours a day.