Whether you're experiencing pain caused by a sports injury, sudden trauma, arthritis or any musculoskeletal condition, our orthopedic specialists offer a full range of options to meet your needs.
Our Approach to Care
When you suffer from orthopedic pain, it can be hard to work, move, or even enjoy everyday activities. From young athletes to adults with chronic hip or knee pain to seniors with arthritis, our highly trained orthopedic specialists have the skills and experience to treat a wide range of musculoskeletal issues.  
We specialize in the latest minimally-invasive robotic-assisted surgery procedures for many orthopedic conditions, including knee and shoulder arthroscopy. This means less postoperative pain, a shorter recovery time, shorter hospital stay, and a quicker return to the things you enjoy.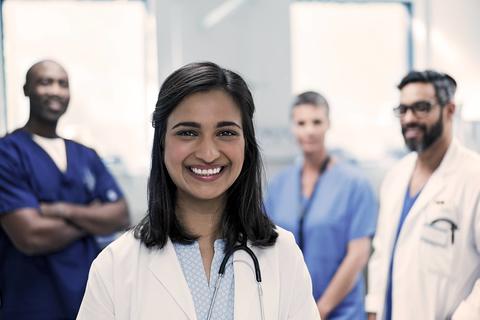 West Virginia's Orthopedic Specialists
Our orthopedic experts are leaders in their field who have advanced training and experience in treating musculoskeletal conditions.
Our Recognitions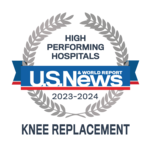 U.S. News & World Report
What Sets Us Apart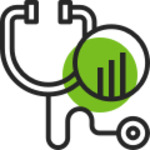 What Sets Us Apart
Walk-In Clinics
For fractures and other orthopedic injuries
When you injure a bone, joint or muscle and need immediate care, trust the orthopedic experts at CAMC. We offer two walk-in clinic locations where you can have you injury evaluated. No appointment necessary. (You must have a new medical problem that has not been previously established with another orthopedic physician.)
CAMC Orthopedic Trauma Walk-In Clinic
401 Morris St., Suite 201
Charleston, WV 25301
Monday through Friday: 8 - 11:45 a.m.
(304) 388-7700
CAMC Teays Valley Orthopedics Walk-In Clinic
3948 Teays Valley Road
Hurricane, WV 25526
Monday through Wednesday: 8 to 11 a.m. and 1 to 3 p.m.
Thursday: 9 to 11 a.m. and 1 to 3 p.m.
Friday: 8 to 11 a.m.
(304) 757-2273