When it comes to your heart, you can trust the experts at the CAMC Cardiac Imaging Center. Our team of experienced professionals uses the latest technology in order to provide an accurate and quick diagnosis.
Our Approach to Cardiac Imaging
At CAMC, we know how important it is to receive an accurate diagnosis. That's why we provide advanced cardiac imaging and diagnostic testing- all with state-of-the-art equipment- at our Cardiac Imaging Center at CAMC Memorial Hospital.
Our specialized, non-invasive cardiac imaging procedures are performed by doctors and technologists who utilize their advanced training to provide better care for you. This team of experts works together to ensure that the care you receive is both coordinated and convenient.
Our Areas of Care
Our goal is to provide you with the best care possible when you visit our Cardiac Imaging Center. That means we use the most advanced technology to ensure your results are accurate and efficient for the following procedures:
Using a special type of rapid X-ray called a CT scan, this test takes pictures of the heart's arteries in order to tell you how much calcium they contain. The test provides a calcium score - the higher the score, the more important it is for the patient and physician to come up with a plan in order to avoid having a heart attack. Many factors play a part in needing this test, such as age, blood pressure, cholesterol level, and gender. This test does not require a referral, but patients must have a physician designated to receive the results once completed.
Coronary artery disease (CAD) is the leading cause of death for both men and women in the United States. CAD develops when the arteries leading to the heart narrow or become blocked, which may lead to a reduction in blood flow to the heart, causing chest pain, heart attacks and death. Despite being the most common form of heart disease, many of the non-invasive tests available today have low accuracy rates in detecting the disease.
CAMC is advancing the diagnosis of CAD with the HeartFlow Analysis. This non-invasive heart test provides a personalized 3D model of your coronary arteries that shows how each blockage impacts blood flow to your heart. This detailed information, which was previously only available through an invasive procedure, helps your doctor determine the next step in your treatment plan.
CAMC is excited to be the first to offer this non-invasive test in our region.
An MRI of the heart (cardiac MRI) may be performed to further evaluate signs and symptoms of cardiovascular disease. This test uses radio waves, magnets and a computer to create a detailed picture of the patient's heart. A cardiac MRI can help diagnose problems such as coronary artery diseases, pericardial diseases, heart tumors, congenital heart disease, cardiomyopathy, heart valve disease, and even provide images of your pumping cycle.
At this time, Cardiac MRIs are only offered at the CAMC Imaging Center in Kanawha City.
Coronary CT angiography (CTA) is a non-invasive test that uses X-rays in the form of CT scans to diagnose coronary artery disease. Coronary CTA provides high-resolution images of the blood vessels supplying the heart, allowing identification of narrowing or blockages caused by plaque.
Transesophageal echocardiography (TEE) uses ultrasound technology to make a detailed picture of the heart and arteries. This is achieved using a device called an echo transducer that produces sound waves and is attached to a thin tube that is guided into the esophagus. The esophagus' close proximity to the upper chambers of the heart helps produce images of the heart structures with enhanced clarity than can be achieved with a standard echocardiogram.
Our Cardiac Imaging Specialists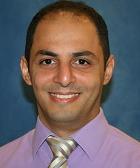 Telemedicine Appointments Available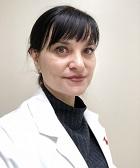 Telemedicine Appointments Available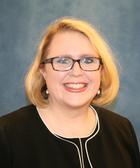 Telemedicine Appointments Available