Gynecologic cancers strikes a woman's reproductive organs. This can include the cervix, uterus, ovaries, fallopian tubes, vagina and vulva. According to the American Cancer Society, over 106,000 women are diagnosed with gynecologic cancer each year.

At CAMC, our team approach to treatment involves multiple specialists working together to treat your cancer. With decades of experience, surgical skill and advanced technology, we are equipped to fight cancer with everything we've got.
If You Have Symptoms of Gynecologic Cancer
If your doctor suspects you may have a form of gynecologic cancer, certain tests will be performed. These can include imaging and blood tests, as well as biopsies for confirmation.
We have the most precise imaging tests available, including:
Computed tomography (CT) scan
Magnetic resonance imaging (MRI) scan
Positron emission tomography (PET) scan
If an imaging test shows there could be evidence of cancer, you'll likely need a biopsy of the area. To conduct a biopsy, surgeons will remove a small sample of tissue for testing.
A laparoscopy is a procedure that can check a woman's pelvic organs. A thin lighted tube with a video camera is inserted through a tiny incision. The video images are then broadcast on a computer screen so doctors can see inside. This minimally-invasive procedure takes less time and has faster recovery than open surgery. 
If cancer is confirmed, our multidisciplinary team immediately gets to work to determine your individual care plan. 
If You Have a Gynecologic Cancer Diagnosis
Treatment for gynecological cancer depends on several factors.  Among these are whether the cancer has spread and whether the patient is young enough to have children. We are committed to a patient-centered approach to care with a goal of preserving quality of life for every patient.
For more advanced disease, surgery is often the best option. Our skilled surgeons are experienced in performing both traditional and minimally-invasive procedures, including robotic, laparoscopic and single-incision laparoscopic surgery:
Removal of the uterus, ovaries, fallopian tube(s), vulva, vagina and cervix
Lymph node biopsy or excision
Preventative surgery for patients at increased risk of ovarian or uterine cancers
Pelvic exenteration for gynecologic malignancy
Doctors may also suggest radiation therapy and/or chemotherapy and biological targeted agents to prevent the cancer from spreading further. 
Types of Gynecologic Cancer We Treat
We specialize in the medical and surgical treatment of all types of gynecologic cancer, including:
Ovarian 
Cervical 
Uterine (endometrial) 
Vulvar 
Vaginal 
Gynecologic sarcomas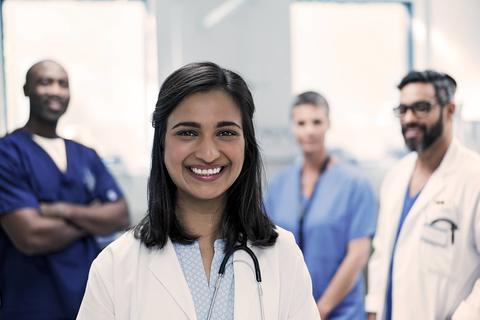 CAMC Gynecologic Cancer Specialists
Our team of gynecological cancer experts provides a careful blend of accurate diagnosis, surgical skill, cutting-edge treatments and compassionate care.
What Sets Us Apart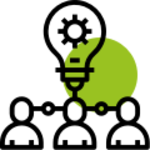 Multidisciplinary Approach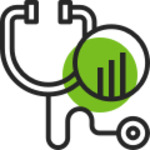 Cutting-Edge Treatments and Technology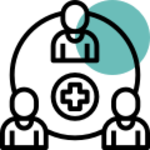 A Commitment to Women's Health Services